Post by Erik Rupp on Oct 24, 2009 1:44:53 GMT -5
I don't know how many of you remember Sal Aunese, but he was the starting QB at Colorado in the late 80's. Sal had a very promising career ahead of him as he was a very gifted athlete, and had become a damned good QB.
And then he got stomach cancer and died at the age of 21 in 1989. His teammates from both his Colorado squad and his high school team were devastated. He was the unquestioned leader of both teams, and a very popular player.
Well tonight his high school - my high school - Vista High School in Vista, California honored him 20 years after his death. His number was the first number retired by the school. This is a school with a proud tradition of championship football, including two state titles (one with Sal Aunese at QB leading the way), and a program with three guys currently in the NFL (Pisa Tinoisamoa, Leon Hall, and Russell Allen).
But all of those guys pale in comparison to the late, great Sal Aunese. And that's why it was nice to see him honored in a pre-game ceremony tonight. It was long overdue, but very much appreciated by all who knew him and/or watched him play.
Here's a recent story ESPN did about Sal and his son...
sports.espn.go.com/espn/eticket/story?page=090925/aunese
And here are pics of the front and back of the Vista Football/Sal Aunese T-Shirt the school had made just for the occasion: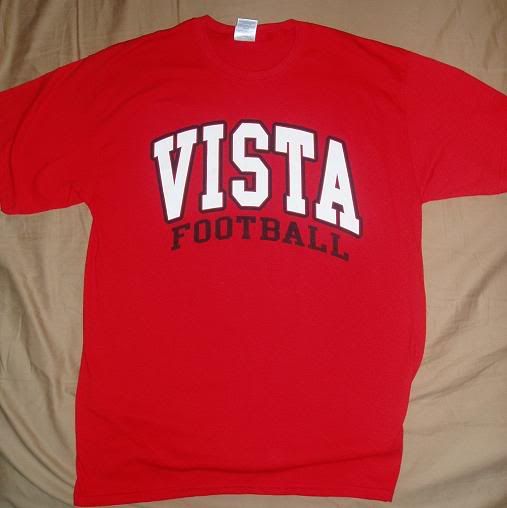 I knew Sal, he was a good guy. He was also a great football player.