Post by Erik Rupp on Sept 17, 2010 12:44:48 GMT -5
Personal issues aside, Mel Gibson is a fine actor and a great movie star.
After a five year break from acting Mel got back in the saddle to star in Edge of Darkness, a fine revenge thriller directed by Martin Campbell (No Escape, Goldeneye, Casino Royale). Gibson certainly picked a fairly good vehicle for his return to the big screen. Edge of Darkness isn't without it's flaws, but it is a fairly exciting thriller that works well overall.
Gibson plays Boston police detective Thomas Craven, a tough, disciplined cop whose personal life has suffered a bit because of his dedication to his job. A single parent (apparently after the death of his wife), he and his only child - a daughter named Emma - become slightly estranged due to time commitments to his job (and her to school and then her job). At the beginning of the movie Thomas picks her up from the train station as she has come home to spend some time with dad.
Everything seems great, until we see her vomiting in the street. Thomas shows the appropriate concern, but she insists that she's OK. In truth, she's not. She is in deep trouble, but doesn't want to burden her father. It isn't until her physical condition takes a dramatic turn for the worse that she and her father head out the door to get to the hospital.
And that's where a masked gunman shoots her dead with a shotgun.
The rest of the movie revolves around Detective Craven's attempt to find out why she was killed, and by whom. The twists and turns are generally handled well both by screenwriters William Monahan and Andrew Bovell as well as director Campell. The movie moves along at a good clip, giving the viewer (and Craven) a chance to breathe every now and then before moving on.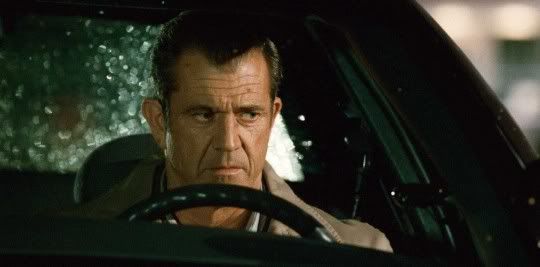 The one thing that some viewers will find either outlandish or ridiculously biased is the motives for the bad guys. It's highly unlikely that such a scenario would ever be played out in any way other than a conspiracy theorist's imagination, but it is presented here as plausible. The other thing that is likely to be objectionable to some viewers is the way that the writers make out Republicans to be soulless protectors of profit over public safety. Certainly there are many people who are no fans of Republican policies (and agree or disagree, those views are perfectly reasonable and legitimate), but to think that Republican politicians and staffers would protect this kind of thing crosses over from political disagreement to blind hatred or disgust. It's a shame that a more even-handed approach couldn't have been taken (at least give the Republican Senator a little backbone and have him show some anger and outrage at the activities of the bad guys), but it wasn't.
For some this political subtext to the movie will be perfectly OK, while for others it will detract from the movie even more than Gibson's outbursts from the last few years could. Fortunately, it is handled in a fairly subtle way, and can be overlooked by most viewers (so as not to get in the way of enjoying the movie).
Gibson's performance in the movie is good, even if he slips in and out of his subtle Bostonian accent throughout the movie. Martin Campbell's direction may not be as good as in the two James Bond movies that he directed, but he still does a fine job here, with some of the shots having huge impact.
Edge of Darkness is a movie that does have elements that could be distracting for the viewers (Gibson himself, and the political leaning of the script), but it is also a movie that is very, very entertaining. More than once you may find yourself saying, "I didn't see
that
coming!"
It's good, but not quite as good as it could have been. Still, it's a diverting (near) two hours, and well worth at least a rental.
3.75/5