Post by Erik Rupp on Dec 20, 2010 0:33:13 GMT -5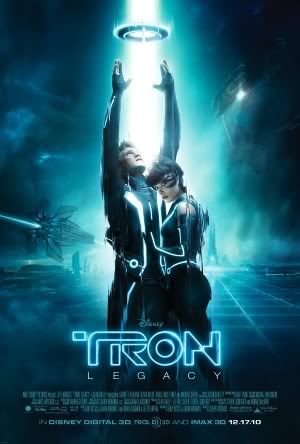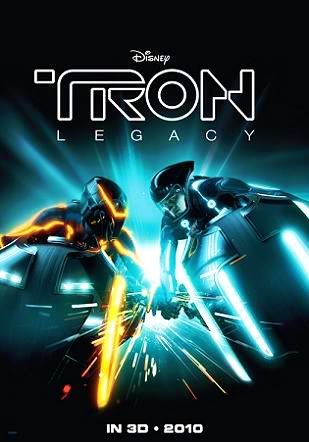 Tron: Legacy picks up 28 years after Tron left off. There are a few flashbacks to events back in the late 80's, and plenty of explanation as to what had happened in the meantime so that anyone who hasn't seen the original movie won't have a gaping hole in their understanding of the story. In fact, Tron: Legacy works very well as a stand alone movie. There are plenty of tips of the hat to fans of the original 1982 film to make them feel right at home, but fans of The Matrix movies, for example, won't feel like they're missing out at all. They'll just have plenty of visuals, action, and even a fairly complex story to enjoy.
There's a lot going on with this movie, more than with the original. The original Tron was a fun, escapist story with a fairly simple (if far fetched) concept. A man has his molecules transferred into the computer world where he encounters programs - visualized there as people in their own world. In that one it was a single computer program that had grown so powerful that it was taking other programs and making them part of his own. He was taking over the entire mainframe of software giant Encom's main computer system. Kevin Flynn, the man caught in the computer, had to stop the program and get back to the, "Real," world.
In Tron: Legacy there is more to the story - in this case philosophy, abandonment, and unforseen consequences of arrogance. This time Flynn's own program, Clu, has taken his programming literally, and when Flynn goes against the basic premise of that programming Clu decides that Flynn is the enemy.
Both Jeff Bridges (Kevin Flynn) and Bruce Boxleitner return to the roles they played in 1982. They do a fine job and it's fascinating to see them over a quarter century later playing the same roles. The rest of the cast is good - nothing to write home about, but good all the same - and the direction by first time director Joseph Kosinski is inspired, if a bit uneven. It's uneven in the pacing of the movie. A lot of action in the first half hour, and a lot of action in the last half hour, and a lot of personal drama in between. That's more a consequence of the script rather than the direction, but he handles both aspects well, even if the dramatic section is a tad slow (not much, but a little).
The fact that there are a lot of philosophical questions posed - and a lot of ideas that diverge greatly from the accepted culture of the last 25 years - gives Tron: Legacy a surprising amount of depth for what was expected to be not much more than popcorn entertainment: eye candy.
And speaking of that eye candy, it looks phenomenal. The look and style of the film are amazing. It is Tron meets Blade Runner with a bit of The Matrix thrown in for good measure. It's breathtaking to watch. And not just to watch - but to listen to as well! The score by Daft Punk is a worthy successor to Wendy Carlos' fantastic work on the original Tron. The movie sounds as good as it looks.
Tron: Legacy may not be for everyone, but for those who liked the first Tron movie, and for those who enjoyed Blade Runner and the first Matrix movie, this will be an enjoyable two hours.
4.25/5