Post by Erik Rupp on Feb 9, 2011 19:58:01 GMT -5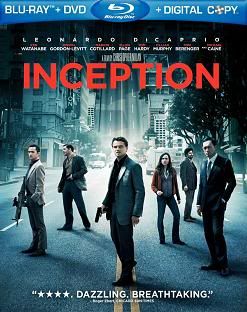 With all that's been said about Inception once you actually put the movie in the player all the hype goes away.
So what is the viewer left with?
A very clever, creative, complex movie. One which works very well if you buy into the premise. If you don't? Then it's a bit of a mess. A clever, creative mess, but a bit of a mess all the same.
I did buy into the premise as a storytelling idea, so the movie worked for me. Christopher Nolan's post Batman movie has much of that same mood and atmosphere as his Batman Begins and Dark Knight movies, but it also has something new - a fantasy element that is married to a science fiction concept. Can people enter the dreams of others? And if they can, can they manipulate those dreams?
In Inception a few people with rare talents and abilities can do that. And those people are paid highly to manipulate important people (corporate bigwigs and, potentially, key politicians). Failure is not an option, however, as tolerance for anything less than success does not run high.
The acting in the movie is quite good from the entire cast, and Nolan's direction is extremely good as well. Inception is a visual feast - it's a popcorn movie with brains. Nolan's handling of the special effects is that of an expert. He brings new visual concepts to the table much as The Matrix did over a decade ago.
But how good is the movie? Well, it's not quite the, "Best movie of the year," nor is it quite as good as it's reputation would have you believe, but it is very good. It's extremely entertaining and gives the viewers a lot to think about.
Especially the ending.
The ending feels like something of a cheat (and I won't give it away in case you haven't seen the movie yet). It can be interpreted in a few ways (which is what Nolan wanted), but the execution of the ending is just slightly different than Nolan explains it. It is ambiguous, but the way it is shown contradicts what Nolan has said about the ending - which may just be the way he wants it.
Still, even with the ending that is less than completely satisfying (it works, but could have been better executed), Inception is a first rate movie with a fairly original idea (I can't think of any movies that have used it to this degree since Dreamscape 25 or so years ago).
Very good, but not quite great.
The Blu Ray is, as you might expect, excellent. The deluxe package also comes with a DVD to cover all your viewing needs, but the main item is the Blu Ray, and the picture and sound quality is excellent. The extras are first rate as well, making this a solid purchase if the price is right.
4/5