Post by Erik Rupp on Mar 26, 2011 16:42:05 GMT -5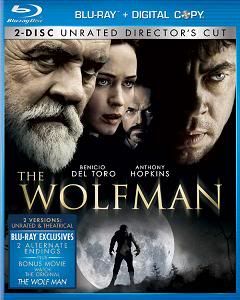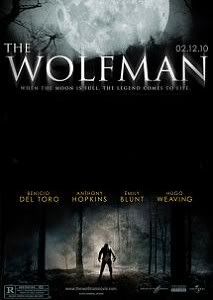 For a movie that got dumped into the movie abyss that is February, The Wolfman is actually a pretty good movie.
For all the criticisms of the movie being, "Slow," or, "Dull," it's actually a fairly engaging movie with some exciting and somewhat scary moments. But those criticisms may be borne out of the movie's roots in the original 1941 Universal Wolf Man movie starring Lon Chaney Jr. as Lawrence Talbot. Movies back then actually took their time to make sure that there were actual characters and drama on the screen. This version does the same.
It's not without it's faults, however, as Benicio Del Toro seems to be miscast (not only as an English expatriate, but just in general - he never really seems to get a handle on the character and doesn't emote much), and Anthony Hopkins chews up the scenery without really giving an indication of who his character really is (part of the fault in that lies in the script, as his character of John Talbot isn't given a lot of depth - he just stalks around, looking either grim or wickedly mischevious).
But, overall, the story is well written. It builds up, and lays the foundation for the chaos that ensues later on. Joe Johnston's direction is excellent, as the movie looks like an updating of the classic Universal monster movies of the 30's and 40's. The special effects are excellent, as is the monster make-up (courtesy of the legendary Rick Baker).
One bright spot in the casting is Hugo Weaving as a Scotland Yard inspector, out to find out exactly what happened to Lawrence Talbot's brother, Ben (his badly mutilated body was found in a ditch after he had been missing for several weeks). Weaving isn't given a lot to do, but he does a lot with what he's given.
In the end, The Wolfman is better than some inital reviews and fan comments may have stated. It isn't a classic, but it is good.
The Blu Ray looks fantastic. It is sharp and crisp and just looks top notch overall. It may not be reference quality, but it is above average (although that should be expected from a new movie).
3.75/5