Post by Erik Rupp on Jul 4, 2011 11:14:28 GMT -5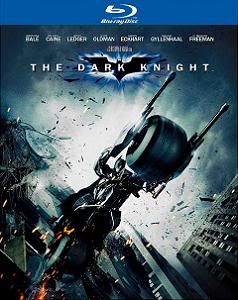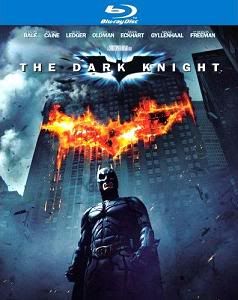 With
The Dark Knight
Warner Brothers hype machine struck gold. Even before the tragic death of Heath Ledger the movie was getting a ton of hype. The previous movie, Batman Begins, had done well at the box office, but not as well as many had anticipated, so Warner Brother's publicity department was working overtime to make sure that everyone in America who had the slightest inclination of going to see a movie in 2008 would be well aware of this one.
The death of Heath Ledger, the new Joker (and one who was getting a lot of praise for his new take on the character), took the awareness of the movie and moved it into the stratosphere.
The Dark Knight
was legendary even before anyone outside the studio had seen it.
There was no way the movie could live up to the hype. Or could it?
The previous movie, Batman Begins, was an excellent reboot - removing most of the cartoonish elements brought in by Tim Burton and Joel Schumacher and replacing them with a more stark reality. Well, as much reality as you can get in a movie about Batman. It was an exciting, well written, well acted film with a phenomenal cast, and it set the stage for the next movie quite nicely.
As The Dark Knight hit theaters the reviews from both professional critics and fans alike was glowing. Many called it the, "Best Superhero movie ever," while others noted how it transcended the genre entirely. The hype had hit the reviews and fan reaction. The box office numbers were enormous.
But was the movie really that good - was it really the best superhero movie ever? Did it really transcend the genre? To the former, the answer is subjective (for some it is, for others it isn't even close), but as to the latter, the answer has to be an unqualified, "Yes." It did transcend the genre. Director/writer Christopher Nolan did take Batman and elevate him above what is usually expected from a comic book superhero movie.
The dialogue was extremely well written. There was much more of a real world feel to it. Some have said that the style of the movie was almost that of Film Noir, and that isn't far from the truth. The basic plot and direction for the movie are both excellent. Nolan did a great job directing the movie.
But where the movie stumbles is in the details. And it stumbles badly. (And this is the fault of both Christopher Nolan and his brother, Jonathan, as the movie's writers.)
(Spoiler alert - the next few paragraphs contain some key plot points that may spoil the movie for you if, for some reason, you haven't seen it but still plan to.)
For a movie so grounded in reality (as Nolan wanted), there are some serious lapses in logic, and one major story within the movie that is bungled altogether.
First, the Joker is introduced in a great way with the opening bank heist. But it is made clear that he is a relative newcomer to Gotham City when it comes to criminal activity. He's clever, he's smart, but he's inexperienced. So why, then, are all the major players in Gotham's world of organized crime unable to kill him? He's clearly going to overturn the apple cart, and that can't help their business. Many of these mob figures hold a meeting that is crashed by the Joker, and they make it clear that they don't like him, and want him out of the way.
And despite having less money, manpower, and experience the Joker is practically untouchable? He is able to, essentially, intimidate and eliminate many of these people with a minimum of effort? And with a price on his head, no less. Hell, they want him dead, have him in their sights, and just let him go because he has some explosives in his jacket? They don't send anyone to follow him and shoot him when he's far enough away that the explosion won't hurt any of them? Really??
That must be one inept group of mobsters.
Second, the Joker was able to overpower a SWAT unit assigned to help protect the Mayor? Even with his henchmen, there is no way that a criminal is going to be able to take out a SWAT team. Those guys are
way
too well trained and organized for that to happen. That's the kind of plot point that I'd expect from a Burton or Schumacher Batman movie.
Third, how in the hell could the Joker plant DOZENS of explosives in Gotham General Hospital when there are THOUSANDS of people in the building?
Someone
would have to see something! And even without a prior alert there is still security in the building! He would have to have a huge cart with his explosives, or he'd have to be going in and out of the building dozens of times, or he'd have to have a whole team of men planting the explosives. In any of those scenarios they (he) would have been discovered. And even if they weren't, when the building was searched at least a couple of the explosive charges would have been found. Even an inept police force could have found at least 10 percent of the explosives. No matter how you slice it, that is a ridiculous, cartoonish plot point. There is just no way that could happen in the real world. Not a chance. It's just another huge lapse in logic.
Finally, while this isn't a lapse in logic, it is a major storytelling flaw - the Harvey Dent/Two Face story was rushed and given short shrift. That was a two movie arc for a supporting character, or a full movie for the main bad guy, and it was crammed into only two thirds of
The Dark Knight
. Two Face was one of Batman's key foes, and to wipe the character out in such a small amount of screen time just
feels
wrong. Never mind that his story was completely rushed, it just doesn't feel right to have his story reduced from start to finish to about 20 or at most 30 minutes of combined screen time (all of Harvey's scenes put together). Nolan could have ended this particular part of the story differently, leaving it open for the next movie, but he went in a different direction, leaving Two Face as a minor character with a rushed story in his Batman series.
It's a shame that those flaws in the story are so prominent, and so obvious, becuase without them The Dark Knight could have lived up to all the hype and even exceeded it. It could have been one of the all time great films, period, regardless of genre. Instead, Nolan kept just enough of the cartoonish elements to take the film down a couple notches.
(End spoiler section...)
So what are we left with? A good, but flawed movie that succeeded in large part because of style. Nolan knows how to direct a visually compelling movie, and he knows how to create an engrossing story that pulls the viewer in.
Nolan's direction was, as noted, fantastic.
The Dark Knight
is a great movie to watch visually. And the pacing of the story is excellent as well.
And then there are the actors. Some of them give excllent performances. Heath Ledger got the most attention, and it is rightly deserved. He took a good script as far as his caracter goes and made the most of it. His take on the Joker was significantly different than any other actor's take on the character previously. Morgan Freeman, Gary Oldman, Michael Caine - they all give their usual top notch performances, helping the movie maintain a high level.
Interestingly enough, it is Batman himself who is the weak link in the acting chain. Christian Bale is fair as Bruce Wayne, but as Batman his gruff speech pattern comes across as, well, cartoonish. Sure, he's got to hide his identity, but still - it becomes tiresome after a while. Fortunately, the rest of the cast is outstanding and Bale becomes less of the focus than he would be otherwise.
The Dark Knight
is the highest grossing Comic Book Superhero movie ever at the box office. It overtook Spider-Man by about 25 percent. Was it really that good? No, but it was better than average and just looked fantastic. It was a wild ride that most moviegoers took in the Summer of 2008.
As for the Blu Ray, it looks phenomenal. The picture quality is amazing. Crisp, clean, detailed, and easy on the eyes. It looks great. The sound? Like Batman Begins it's a little on the quiet side, but it otherwise sounds fine.
It's well worth a purchase if the price is right. (Assuming you don't already have it...)
Movie -
3.75/5
Blu Ray -
5/5