Post by Erik Rupp on Jul 17, 2011 12:44:45 GMT -5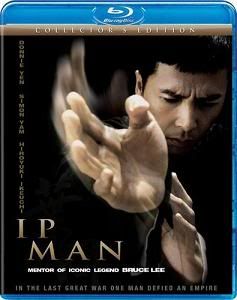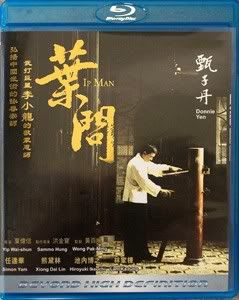 Just about everyone over the age of thirty is at least somewhat familiar with the late Bruce Lee. He became a legendary figure due to his death at the age of 32 - just as he was becoming an international martial arts film superstar.
But every martial artist has a teacher, and Bruce Lee's teacher and mentor was Ip Man, a figure well known in martial arts circles in China, but not well known outside of China - until 2008. In 2008 the film loosely based on his life was released to great acclaim. It quickly became a martial arts classic, and made Ip Man a well known figure.
Directed by Wilson Yip, and starring Donnie Chen as Ip Man, the film lives up to the critical acclaim it received, and then some.
While the film takes huge artistic liberties with the true story, the changes all make for a more dramatic movie. As good as the cast is (Donnie Yen is perfectly cast as Master Ip, as his performance perfectly conveys a man of quiet confidence, and the rest of the cast is outstanding as well), and as good as Wilson Yip's direction is (the movie looks stunning, and he got those great performances out of his cast), it is the script that really elevates this movie to classic status. Edomnd Wong, while taking those liberties (such as having Master Ip lose his home and have to take a hard labor job for his family to survive, and also the apocryphal martial arts duel with the occupying Japanese Army General) managed to create a story that is dramatic and even touching.
Wong's script gives the characters the depth needed to bring he story to life. It is truly dramatic, not formulaic. The characters grow and evolve - but in different ways. Some characters have large arcs and have great changes as they discover certain truths, while others only change slightly as they go through the events of the movie. The dialgue is quite good, and the pacing of the film is darned near perfect thanks to editor Cheung Ka-Fai and director Yip.
The biggest change in most characters occurs after the Japanese Army invades China, and the city that they live in, Fo Shan, goes from being prosperous to a downtrodden town. Many characters go from near wealth to struggling just to survive. Ip Man himself losing his estate (and it is quite and impressive mansion), and having to take on a tough manual labor job changes him. His reluctance to fight and take on students is changed by the occupying Japanese. He becomes more willing to fight
and
to teach others how to defend themselves.
Oh, yeah - then there are the martial arts fight scenes (this is a movie about a martial arts legend, after all). These fights are truly stunning to watch. Yes, there is some slight/subtle manipulation of the laws of physics (mostly gravity) going on, but it is very subtle, and it makes for more dynamic and impressive action. Ip Man, the movie, features several fight scenes, and they are all well choreograhed and filmed - and the actors all come across as geniune martial artists (they may well be).
The most notable thing that comes across in Ip Man is just how classy a movie this is. It features several fights and some violence associated with the Japanese Army's occupation of China, but it is all presented in a very restrained way. Several characters have a certain nobility (especially Master Ip), and there is just an overall sense of class - this is a drama that just happens to feature characters that are part of the martial arts world, rather than just being another martial arts movie.
There are multiple Blu Ray releases of the film, and I'll focus on two of them here. First, there is Well Go's release of the movie (in North America). It is a solid release, but does have a rather diluted color palette. The colors are scaled back to give the movie a starker look (to match the stark atmosphere of the Japanese occupation, possibly), where the Universe Blu Ray from Hong Kong (also Region A and playable in North American players) has a more vibrant color palette. While the Universe Blu Ray looks slightly better, it doesn't have the English dub (not a big loss for fans of Asian cinema), it's special features are also not anamorphically enhanced for some reason. The special features are much better done on the Well Go version.
Below are two screen captures, with the Universe version on top, and the Well Go version below that. The difference in color scheme is fairly noticeable.
No matter which version you buy, Ip Man is highly recommended as a Blu Ray purchase. Even if you don't like martial arts movies this one still has a lot to offer in terms of story and character. A heck of a lot.
This is definitely one of the all time great martial arts movies, which is due to the fantastic dramatic script, the great cast, and the excellent direction. Don't miss this one.
Movie -
5/5
Picture quality:
Universe Blu Ray -
4.5/5
Well Go Blu Ray -
4.25/5