Post by Erik Rupp on Aug 30, 2011 18:18:50 GMT -5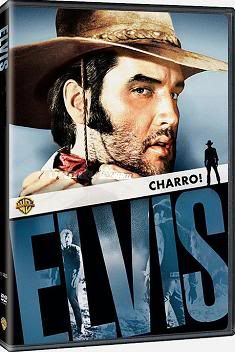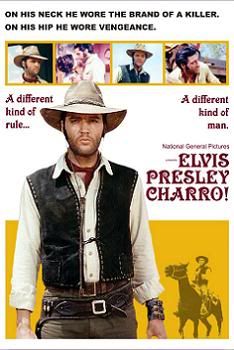 Charro is a Western starring Elvis Presley, but it is not an, "Elvis Presley Movie."
This isn't a singin' and dancin' good time movie where Elvis ends up with the girl. This is a serious Western written and directed by Charles Marquis Warren, writer, producer, and director of such TV shows as Gunsmoke and Rawhide. He had also produced and/or directed a few theatrical movies as well during the late 50's and throughout the 60's.
In this one Elvis plays Jess "Charro" Wade, an outlaw who had run out on the gang he had been part of. As the movie opens the gang catches up to him and captures him. The leader of the gang, Vince Hackett (played by Victor French) explains that, "No one runs out on me," and that there would be consequences for Wade's defection. It turns out that Hackett has set Wade up to take the fall for the theft of a near priceless Victory Cannon, made of gold and bronze. The last detail needed for the frame up is a nasty scar from a burn on Wade's neck so he will match the description of the man on the wanted posters. Hackett takes a red hot poker and burns the scar onto Wade's neck, sealing the deal.
Wade ends up in the same town that Hackett's little brother, Billy Roy, heads into for a good time. Wade's old girlfriend - whom he had stolen from Vince - is also in town. This creates some good personal drama as Warren does a fine job with the script.
Charro isn't a great Western, but it is fairly good. The movie doesn't drag, and the direction is solid if unspectacular. Elvis does a decent job playing the tough guy ex-outlaw, and French is appropriately slimy and menacing as the bad guy.
There are a few good twists and turns in the story - enough that the plot details aren't all painfully obvious. This is just a good, solid Western where Elvis was cast in order to get some attention at the box office.
For Western fans this is actually a fairly good film. For Elvis fans it's even better as he gets to strech his acting chops a bit. Elvis could act, but his range was fairly limited. Charro is on the outside edge of his limits, but he was able to pull it off pretty darned well. Elvis could be tough when he needed to.
Warner Brother's DVD is fairly clean and crisp, even if there is a little softness occasionally and a speck of damage or dust here and there. For a movie released in 1969 it looks more than fine, even on an HDTV.
3.75/5