Post by spykid on Jul 14, 2012 18:23:46 GMT -5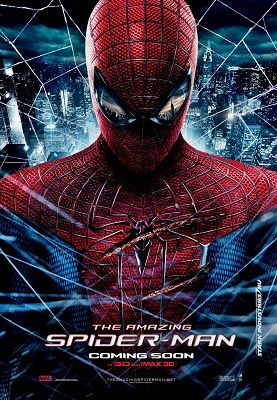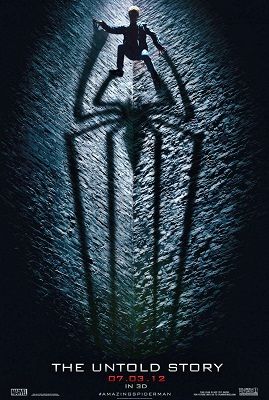 This may be a reboot of the other 3 Spider-Man movies, but it is still a good movie on it's own. A lot of people are giving it bad reviews, but others, like me, thought it was good to even great. I'm one of the people who thought it was great.
In this movie the main characters are: Spider-Man/Peter Parker, The Lizard/Dr. Curtis Connors, Gwen Stacy, her dad Captain Stacy (captain of the police), and depending how you look at it Aunt May, and Flash Thompson. In this movie I thought that Spider-Man's costume wasn't all that good. When Peter got bit by the spider it was on the back of his neck which I thought was wierd, but at the same time cool because it was diferent than the other movie, Spider-Man, where he
was
bitten on the hand. In this movie Peter didn't get bullied as much as in the other ones, at least that's what we saw. Another thing I liked about the movie was that when Peter got the spikes on his figers everything he touched stuck to him (same with his feet). The guy who played Peter (Anderw Garfeild) I thought was better than Tobey Maguire. My favorite part of the movie, I have 3 actully, were when Peter was in a subway train and the people on the train had a short fight with him, when Peter was in an abandoned industerl sight and was riding around on his skateboard, yes he had a skateboard in this movie, and he started to swing around on chains, and the last one is when Spider-man was fighting the car theif (if you haven't seen the movie you won't know why). Most peple didn't like that Peter had a skateboard and wore a hodie in school, but I did. My favorite fight scene was the one wear Peter was on the subway train. People say that this movie is more for the Twilight fans and I have not seen the Twilight movies so I don't know if they're right or not, but either way The Amazing Spider-Man is a good movie.
In this movie there were 3 fight scenes that I can think of off the top of my head consisting of Spider-man and The Lizard. There were a lot of not as important ones in the movie, but I don't want to spoil the whole movie. Now J. Jonah Jameson and Mary Jane were not in this movie (my guess is that they had too much other stuff in the movie to put Jameson in it, and in the comics Peter liked Gwen so they wanted it to be a little more like the comics). The difference is in the movie Gwen found out about Peter being Spider-man, while in the comics she died never finding out the truth, oh yeah did I mention that her dad found out the thruth about Peter as well, but he died in this movie (a lot of people think that Gwen is going to be killed off in the next Amazing Spider-man). The way Uncle Ben died was the same just it wasn't over a car, a guy stole money and Peter woudn't help just it was a lot lot less money (it was from a gas station convineient store) Uncle Ben saw the theif and tryed to stop him, but he couldn't. Dr. Connors became The Lizard when he was trying to regrow his arm, he was using lizard D.N.A. so you get the rest. Captain Stacy was trying to arrest Spider-man because he believed that Spider-Man was a masked vigilante who broke the law by attacking people without legal authority. When he found out the truth like I mentioned earlier though they became friends but for a short time. This may be something I should have mentioned earlier, but I didnt remember it Peter's dad Richard Parker worked with Dr. Connors. Another thing that they got more like the comics were Peter's web shooters, he had to make them himself not him having on his own (it was kinda funny when Peter was testing his web shooters). There was a scene that took place in the gym and Flash and his buddies were playing basketball and Flash tryed to knock something over and Peter caught the ball so when Flash tryed to take it back he couldn't and it was hilarious. Also since Peter super strength he broke a lot of stuff (including the basketball backboard during the gym scene with Flash).
Overall I felt that The Amazing Spider-Man is a movie worth watching many times. I liked it a lot.
I would give this movie
90 out of 100
.