Post by spykid on Jul 14, 2012 22:41:42 GMT -5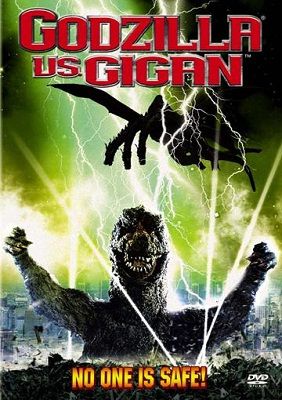 I thought that this movie was good, it even made my top ten Godzilla movies. Out of my ten favorites I would have to say in my opion this movie would hit #9. Some people don't like this movie all that much, but I do.
The main monsters in this movie are: Godzilla, Gigan, Anguirus, and Ghidorah. In my option my favorite monsters are: 4:Anguirus, 3:Ghidorah, 2:Gigan 1:Godzilla. that's just my list, you might have a different list and that's fine.
Even though Anguirus is my least favorite in this movie he is kinda cool. I will always think that he should have been in more Godzilla movies I mean he was only in 5 that I can think of. I also think that they should have given him a power that's something that made me choose him as number 4.
Ghidorah is pretty cool as well, and was in a lot of Godzilla movies, although in Godzilla Final Wars they used a knock-off version of him. They did have many similarities though, like that they both had 3 heads, came from outer space, and both shot electric bolts out of there mouths. The knock-off version of Ghidorah had one extra power, but I still think that Ghidorah is cooler.
Gigan was awesome, he should have been in more Godzilla movies. he was only in 3 which are: this one Godzilla vs Gigan, Godzilla vs Megalon, and Godzilla Final Wars. In the old movies he only had one power really the blade in his torso. In Godzilla Final Wars they gave him extra powers like laser eye vision, blades that out of him to wound an enemy, and cables that came out from under his hands.
Of course Godzilla is my favorite because all the movies he's in are called Godzilla movies. He wins in almost all the movies he's in he wins by either killing the monster or scaring them away. There are some movies were he loses though.
One of the things I don't like about the movie is that they reused a lot of the footage. It was bad because when the fight scene from the movie was taking place it would be night then it suddenly changed to morning. Actually in one spot when they reused footage from Ghidorah the Three Headed Monster it had Mothra in it, but just for a quick second.
I also don't like that the aliens in this were supposed to be human sized cockroaches. To me that's just stupid. And the fact that they were supposedly from a planet almost exactly like Earth with the same type of people, animals, and insects.
One thing that I did like was the choice of characters. I thought that the concept of the people was funny. the guy who was trying to find a job was cool, Gengo, and his sister, Tomoko, being a black belt in karate is awesome,she beat down the freaky aliens. and then 2 new characters come in. Machiko comes in after she steals the aliens tape that they use to control the monsters Gigan and Ghidorah. She drops the tape and Gengo picks it up and goes to her house and, Fumio, a hippie holds a corn on the cob to Gengo's head. Gengo thinks it's a gun and faints. when he awakens they explain everything to him and they become friends.
I thought that Godzilla vs Gigan was a good movie. It may not be one of the very best Godzilla movies, but it is still a
good
Godzilla movie.
I would give this movie 70 out of 100