Post by spykid on Aug 13, 2012 19:45:18 GMT -5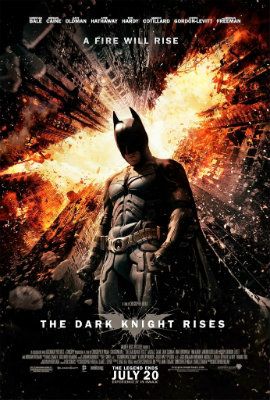 For a movie that's dark, sad, and scary it's also pretty funny in some parts. I think that this movie was great and I will probably watch it again and again, but there was some stuff that they should have put in the movie or taken out.
Now one thing that the movie didn't have enough of was Bruce Wayne/ Batman. Batman was only in the movie for about 30-45 minutes. There was so much stuff piled in the movie that they didn't really have a lot of time for each character. One of the stories involved a woman named Miranda and I don't think that her part should have been added, but it does add a surprising twist at the end of the movie.
Alright, they actually added a surprise character in the movie. Now you never find out who it is until the end of the movie. So if your wondering how this is he is a police officer and everyone calls him by his last name . You only find out it's him until the end when a lady says his name. It seems like there should be a sequel, but I heard that there isn't going to be one, but there will be another reboot in a few years, though.
I also liked the Catwoman in this. She was a master at fighting and hiding from the law, although you probably already guessed that. Now I personally like her better from her own movie Catwoman, but a lot of people don't like that movie, I'm just one of the few that does.
Bane is pretty cool. If you read the comics you'd know that Bane broke Batman's back well he does the same in this movie. Now I never read the comics so I don't know if he recovered or if someone took his place, but in this movie believe it or not he recovers. So Bane takes Batman to an underground prison and leaves him there to suffer. But one of the other prisoners helps Bruce recover and he climbs out of the prison (the prisoners have a chance to escape if they can climb up a brick wall that's like 50 feet or taller and then make a 6 foot jump to a ledge).
So, if your wondering about Miranda she workers with Wayne Enterprises. While Bruce was in the cave she took over the company shareholders. OK I'm guessing you all know Mr. Fox who had been running Wayne Enterprises, well before Miranda was in charge he showed her a fusion reactor and how to activate it and disarm it.
My overall opinion of this movie is that it's a good, dark, exciting, and intense movie. I would give this movie a 90 out of 100.