Post by Mark Lavallee on Sept 1, 2012 22:13:46 GMT -5
I'll be working my way through the Tull catalog over the next few weeks. It is one of the greatest bodies of work in all of human existence, if I do say so myself.
We begin with the October 1968 release of This Was.
And a more suitably named album there
never
was.
Following the release of the obscure single (credited to Jethro Toe thanks to a printer's error) of Sunshine Day the band was signed and went in to record their debut on the cheap (1200 pounds.)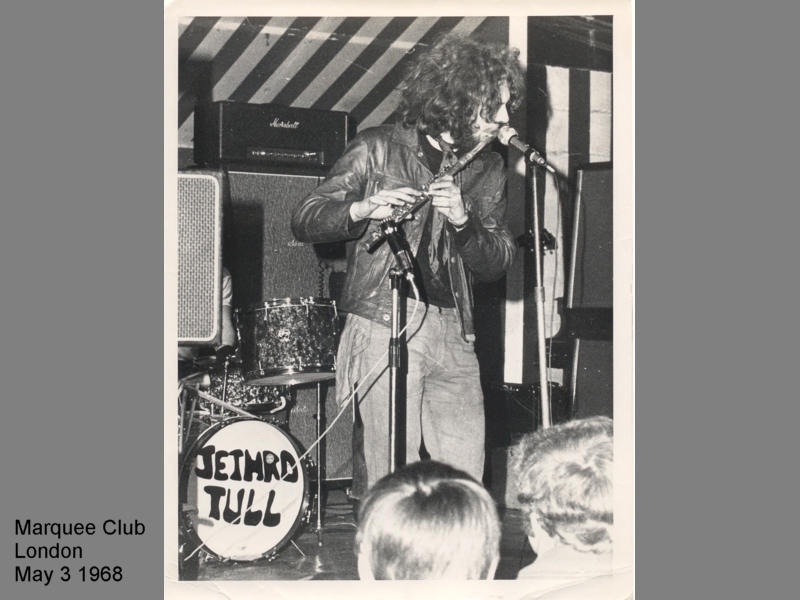 At the time Tull were a quartet playing blues based tunes with a bit of Ian Anderson's folk and jazz influences sprinkled about for fair measure. The 1968 British scene was still all about blues based rock with artists like Cream leading the way. The initial lineup of Tull was destined to fall apart with Mick Abrahams strict love of blues on one side and Anderson's desire for musically exploring every avenue possible on the other. Shortly after the album's completion Abrahams left due to "musical differences." When you listen to the album you can clearly hear the battle between the two sides.
Side A of the album kicks off with Anderson's My Sunday Feeling which is mostly a blues number with Anderson's folk influence evident if you know where to look. While not the first rock record to encompass a flute, nobody had used it with such prominence as this. It was (and still is) a great way to kick off the album. Incredibly tight musicianship throughout. Next up is the very bluesy, "Some Day The Sun Won't Shine For You." The flute is gone and in it's place comes the harmonica. Glen Cornick's bass playing is a real highlight here, and he's really the unsung member of this lineup, a great musician. The dual vocals of Anderson and Abrahams work extremely well, and this wouldn't be at all out of place on a John Mayall album.
Following, "Some Day," is my personal favorite from the album, "Beggar's Farm." Not a real hard rocker but very aggressive, the guitar and flute interplay is fantastic, and like the whole of the album the rhythm section really propels things, a great early vocal from Anderson as well. Next up is the Abrahams tune, "Move On Alone," which is the only song on a Tull album without Anderson on lead vocal. Surprisingly this song is one of the jazzier tunes on the album and even features a brass arrangement courtesy of future Tull member David Palmer.
Side one concludes with the Roland Kirk instrumental, "Serenade To A Cuckoo," the first song Anderson taught himself to play on his flute. A nice centerpiece to show off the flute, the little fills in between the guitar solo are wonderful.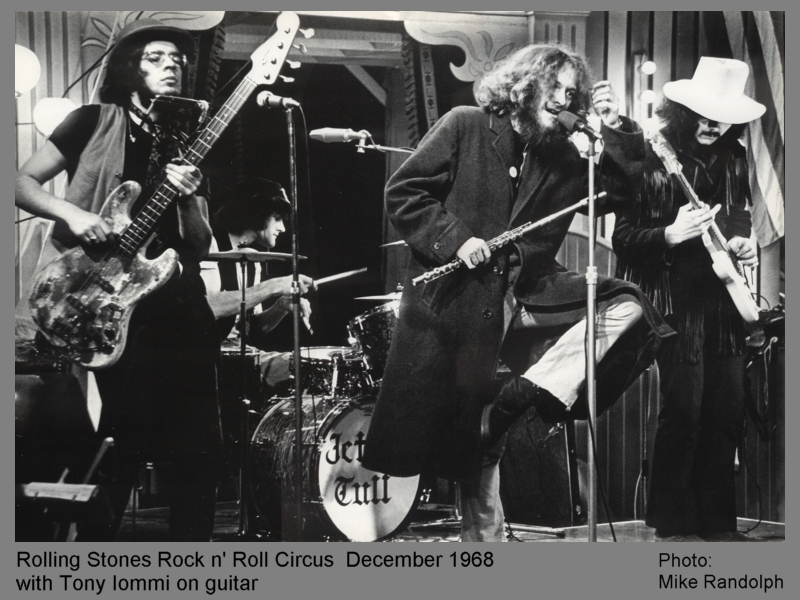 Side B starts off with another instrumental track, "Dharma For One." It is a showcase for drummer Clive Bunker, and why he didn't have a massive career outside of Tull I'll never know. He was easily in the same category as his contemporaries like Ginger Baker and Mitch Mitchell. Normally drum solos bore the hell out of me, but I can listen to this one endlessly. It helps that it is more of a band piece than just straight Moby Dick style drum wankery, and Bunker's solo is infinitely more listenable than Bonham's, anyway.
It's back to standard blues territory with, "It's Breaking Me Up," which is the weakest tune on the album as far as I'm concerned. It's just pretty forgettable. After that bit of a letdown we get back to instrumental territory with, "Cat's Squirrel," a song Cream had covered as well, showing some of Tull's influences. This one is a great rocker really showcasing how great a guitarist Mick Abrahams was, and I am always surprised that his band Blodwyn Pig didn't make it bigger. He was a
very
talented musician. Take a listen to the guitar solo here to see where Tony Iommi (Black Sabbath guitar legend, for those who may not know) learned some tricks during his 4 weeks with the band. ("War Pigs," anyone? ;D )
Following is the wonderful, "A Song For Jeffrey," a tribute to Anderson's friend Jeffrey Hammond. Hammond would make his way into the lineup in a few years, and this song is the clearest indication of the direction the band was heading into. The closing, "Round," is a short instrumental - more of a little Coda to, "A Song For Jeffrey," than anything.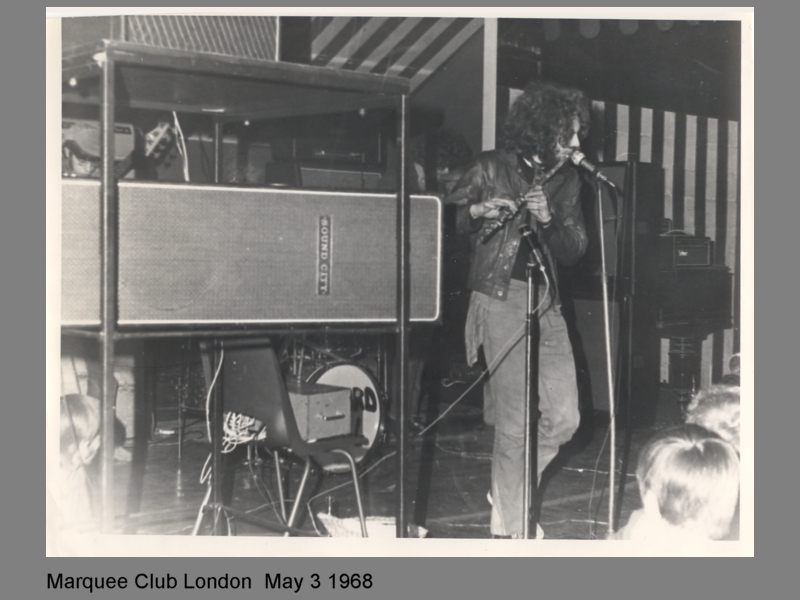 There is a nice deluxe edition of the album which features both the mono and stereo mixes of the album, all the surviving BBC sessions for the album (9 tracks), the aforementioned, "Sunshine Day," single and it's B side, "One For John Gee," plus stereo and mono versions of the non-album double A side single, "Love Story/Christmas Song."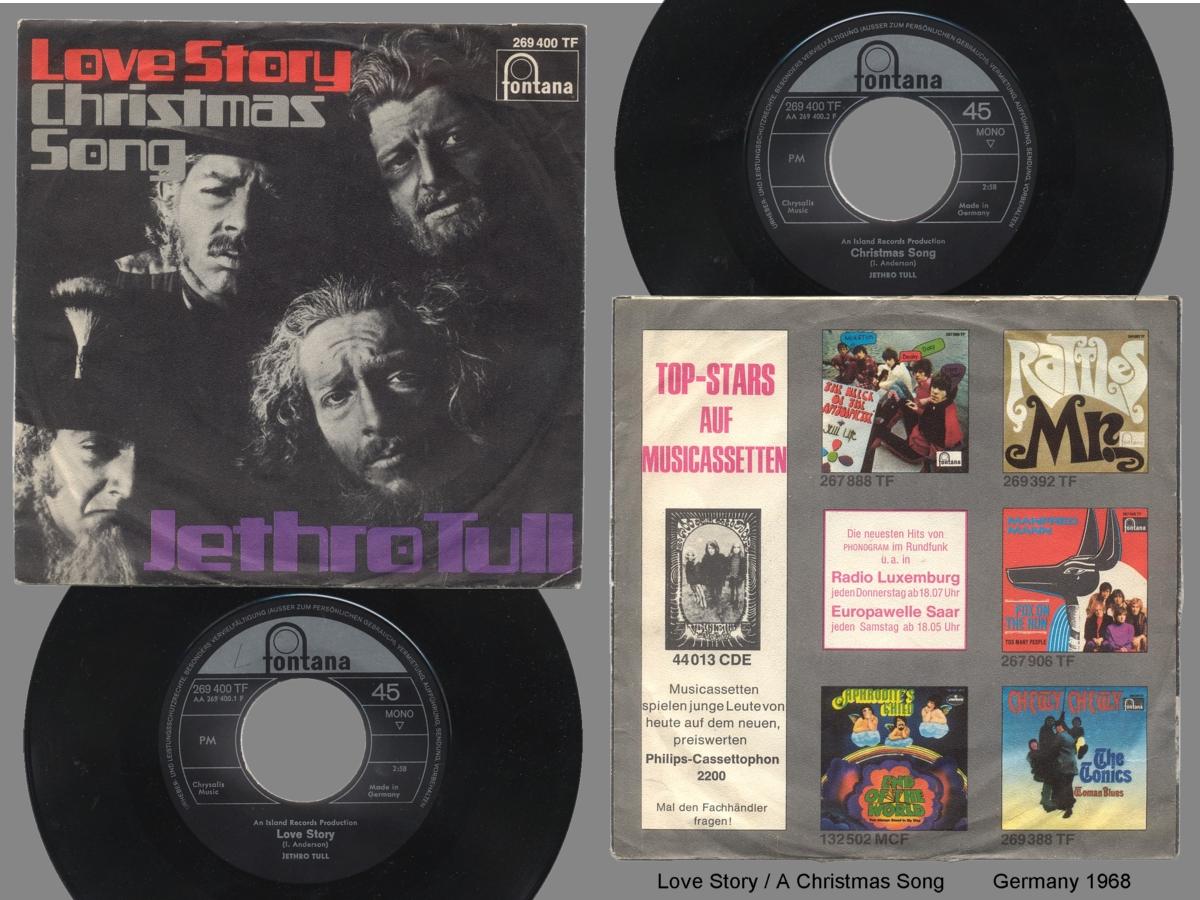 The album peaked at #10 in the UK and #62 here in the states.
Final rating - 3.25 out of 5 stars