Post by Mark Lavallee on Sept 1, 2012 22:14:40 GMT -5
August 1969's Stand Up. #1 in the UK, #20 in the US.
Would the 'sophomore slump' have an effect? Would losing original guitarist Mick Abrahams be a crushing blow? We shall see...
With Abrahams leaving the band shortly after completing their first album, This Was, Ian Anderson was left firmly in control of the direction of Jethro Tull, and to say he steered the band in his direction would be an understatement. All of the influences and elements hinted at on his songs from the debut album are greatly expanded on Stand Up. The band matured overnight into it's own unit with a sound similar to no one else. Jethro Tull was something new, something unique.
So out goes Abrahams and in comes Tull hero Martin Lancelot Barre. With Barre now on board there are plenty of folk, celt, jazz and orchestral influences to be found here, but the band wasn't quite ready to shake off it's blues influences altogether. Not just yet.
First, the sleeve is made to look like a wood cut. It is a thing of beauty. But then you open it up and it's pure silliness as there's an intentionally ridiculous pop-up book version of the band in there.
Side A begins with longtime fan favorite, "A New Day Yesterday." Has a better blues rocker ever been written? From the very opening it's heavier than anything off the debut and rocks with the best that contemporaries like Zeppelin had to offer.
From there things slow down with another tribute to Anderson's friend (and future Tullist) Jeffrey Hammond with the quaint, "Jeffrey Goes To Leicester Square," one of the first 'rock' tunes to use a mandolin. It also has a bit of Indian flavor here. More of a catching of the breath after the rocking, "New Day Yesterday," and before we're blasted into the album's most well known tune, the wonderful Bach instrumental, "Bourée." "Bouree," is a perfect centerpiece for Anderson's unparalelled flute playing, and also features some incredible bass and drum work from the returning rhythm section of Glen Cornick and Clive Bunker.
This is followed by the fiery rocker, "Back To The Family," and this one has a great vocal from Anderson. "Back To The Family," is an angry song about life at home. Never again would Anderson leave himself so open and vulnerable as on his very autobiographical songs here. The musical ending of the song is absolutely wonderful. Next up is the beautiful love song, "Look Into The Sun." Anderson's acoustic guitar and Barre's electric guitar have wonderful interplay here, something that would become a regular occurrence on Tull albums.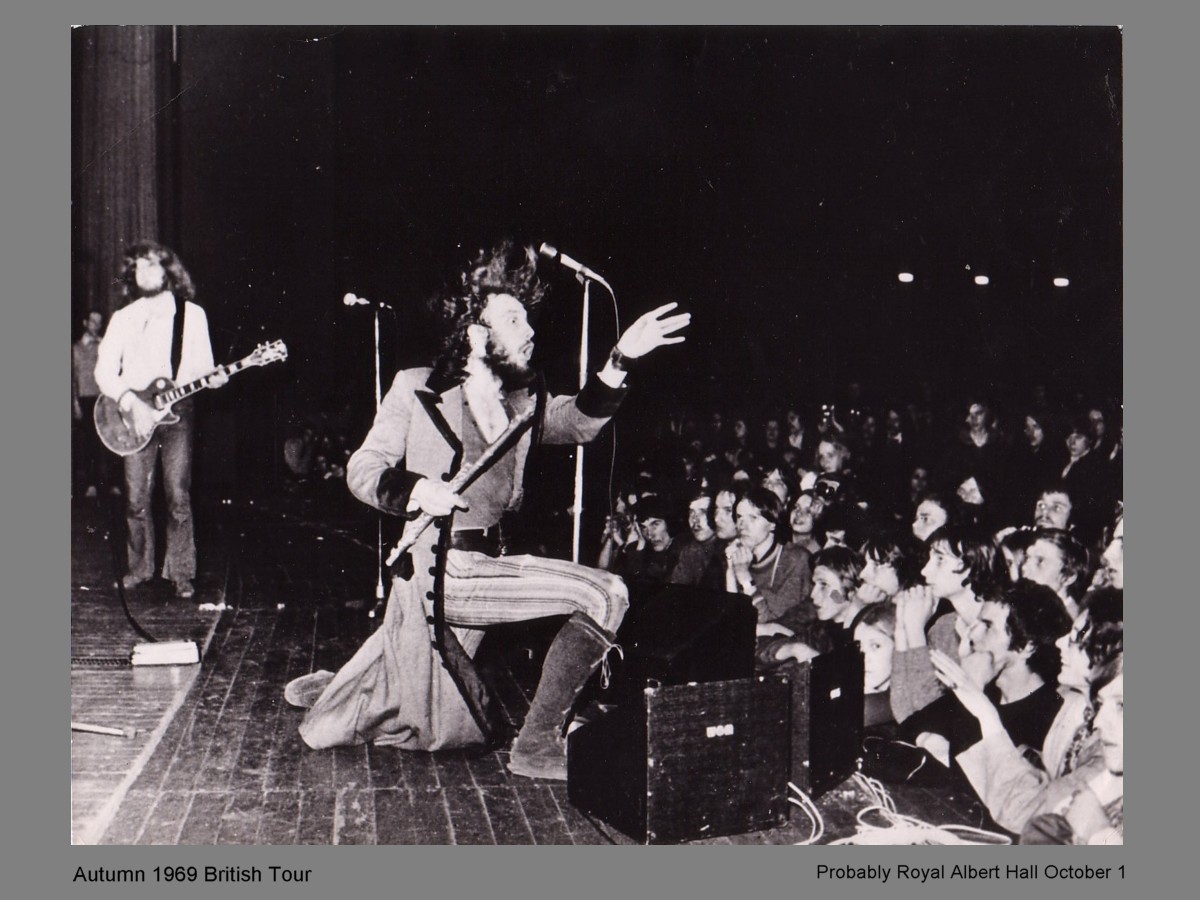 Side B kicks off with another fan favorite rocker, Nothing Is Easy. The drums here are just incredible, as are the fairly brief drum, bass, and guitar solos. The band all have time to shine without bogging down in pretention as the tune is just shy of 4.5 minutes.
And then it's back to mandolins for the humorous, "Fat Man," the first big sign of Anderson's well-known sense of humor. Odd instrumentation (balalaika!), and the general fun atmosphere of the tune make it another keeper, and even though it's rooted in folk (with a good amount of eastern spice thrown in for good measure) it really rocks. Next up is my favorite song off the album, the
perfect
(yes, I said it), "We Used To Know." The vocal is incredible, it has a brilliant melody, and it damn may well have the best guitar solo in Tull's history. And what's that? Some obscure band called The Eagles would rip this off for a little known tune called, "Hotel California?" You don't say...
Next up is another gorgeous love song, "Reasons For Waiting." Had Tull gone soft? (Gotta laugh at that.) Brilliant use of an orchestra on here courtesy of future member David Palmer. (And future, "Female," Dee Palmer!) Concluding the album we get the very angry rocker, "For A Thousand Mothers," which is another autobiographical piece aimed at Anderson's family (no happy rich upbringing here, he left home as a teen and was virtually homeless for a while.) Feirce and ass kicking, this is the perfect way to conclude the album. Led Zeppelin? Wimps!
There's an essential addition to everybody's CD collection out there of this album as a 2CD + DVD collector's edition. The album disc concludes with a bunch of tracks, featuring two of Tull's biggest singles. One should familiar to most, "Living In The Past," Ian's anti-hippie song which in a bout of idiotic misunderstanding became a huge tune for hippies. Guess they never paid attention to the lyrics. As many Tull fans know, Anderson hated the hippie movement so much he refused to play Woodstock. 5/4 timing and some rather nifty instrumentation plus an incredible melody, how could, "Living In The Past," not be a hit? Number 3 in the UK and number 11 here in the US is all it managed (underachiever). And is that a bossa nova feel I suspect there? ;D
The B side to the single, "Driving Song," is a nice blues rocker about life on the road. The next single is one of my favorites, "Sweet Dream," and it is a very heavy rocker with brilliant use of strings and horns, great stuff.
The B side, "17," is a grower. The lyrics are great (Anderson is one of the greatest lyricists ever, in my ever so humble opinion) and it is just a fun song. The disc is rounded out with the mono version of, "Living In The Past," BBC Sessions of, "Bourée," "New Day Yesterday," "Nothing Is Easy," and, "Fat Man," with the added bonus of two very silly US Radio spots for the album. The second disc is an (edited) concert from Carnegie Hall in 1970 from the Benefit tour, the DVD contains the entire concert unedited (audio only), and a nice interview with Anderson.
Final rating - 4.5 out of 5 stars.