Post by Mark Lavallee on Sept 1, 2012 22:15:26 GMT -5
Ok, and here we move into the '70s with a big favorite of mine, the masterpiece, Benefit. This is, perhaps, a better starting point for the hard rock crowd as this really is a much heavier album than it's predecessors. A heavier album with lots of variety and light to counteract the dark, of course. Tull aren't AC/DC after all. You won't find them repeating themselves song by song, let alone album by album!
Released April 20th in the US (peaking at #11), their home country had to wait until May 1st where it peaked at #3.
The lineup remained stable from the previous album, and though John Evan was added as pianist/organist he wasn't
officially
named a member of the group until the next release, the mighty Aqualung. This would prove to be bassist Glen Cornick's final album with the band, however, so the stability (as usual for Tull) wouldn't last long.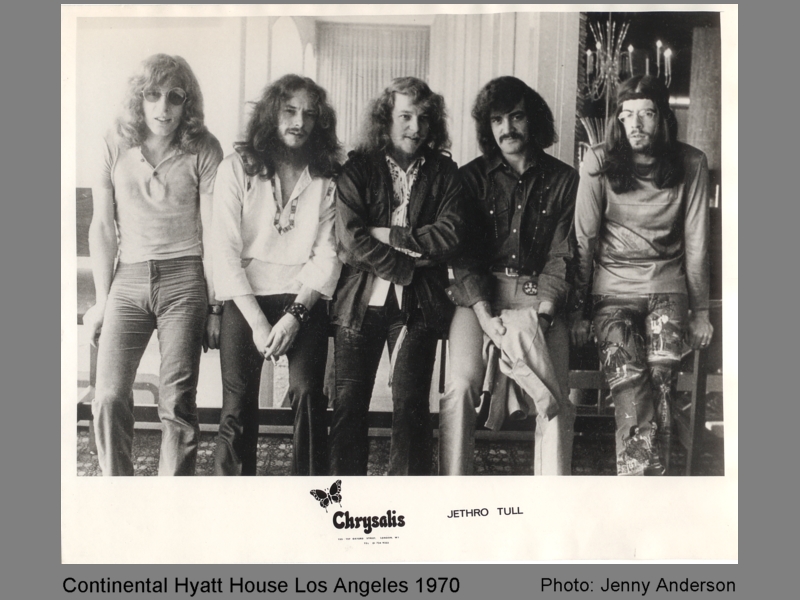 Side A kicks off in high gear with the incredibly inventive, "With You There To Help Me," starting things off with some nifty backwards flute. The rhythmic acoustic folk verses give way to contrasting bluesy hard rock breaks, making this an early prog rock masterpiece. One with yet another brilliant vocal from Ian Anderson. (This is starting to become a trend, isn't it?)
Following that is, "Nothing To Say," a nice midtempo piece with Ian's great floating vocal style and some really nice guitar work by Martin Barre. Next up is the mellower, "Alive And Well And Living In." There is some great piano work by John Evan here, and at just under three minutes this concise piece says quite a bit with more changes in mood than most bands can pack in an entire album. Next up we have another piece that clocks in at less than 3 minutes in the very angry rocker, "Son," which has a nice folky bridge in the middle.
The side concludes with another "Jeffrey" song (Jeffrey Hammond - Hammond shortly to replace Glenn Cornick on bass) in the beautiful ballad, "For Michael Collins, Jeffrey And Me." This is a song for poor Michael Collins, who was one of the three Apollo 11 austronauts (the first astronauts to land on the moon), but Collins had to stay in the LEM and therefore never got to step foot on the surface. Like everything else on the album even a song that seems like it will be a simple folk oriented piece can't stay in one genre as it ends on a more rock note.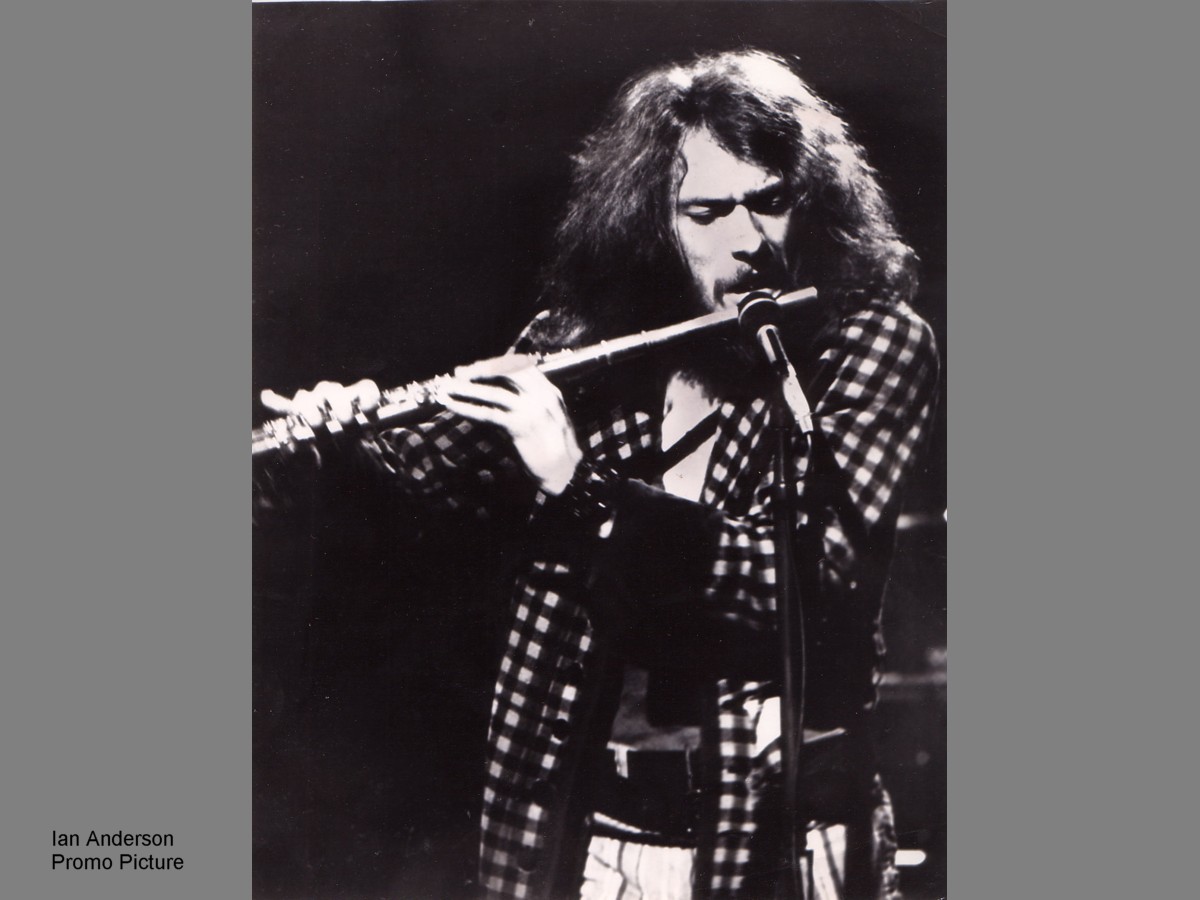 Side two of the album kicks off with a great guitar riff, and a wonderful vocal to go along with it, the kick ass rocker To Cry You A Song.
After kicking your ass the band hits you with a melancholy rocker, the great, "A Time For Everything?" Then we get the single from the album, the beautiful, upbeat, "Inside." Somehow, this song failed to chart. I never understood that, as it's very catchy and would have sounded great on the radio.
Then Tull's back with another angry rocker in the great, "Play In Time," where Anderson addresses the critics moaning about the band abandoning their blues roots. As Anderson notes in the song, "Blues were my favorite colour, til I looked around and found another song." The album concludes with the only fully acoustic number, another big favorite, "Sossity You're A Woman." This is a very dark tune that manages to hit hard despite it's acoustic backing. Conventional wisdom that you have to use electric guitars to have a musical
impact
need not apply here.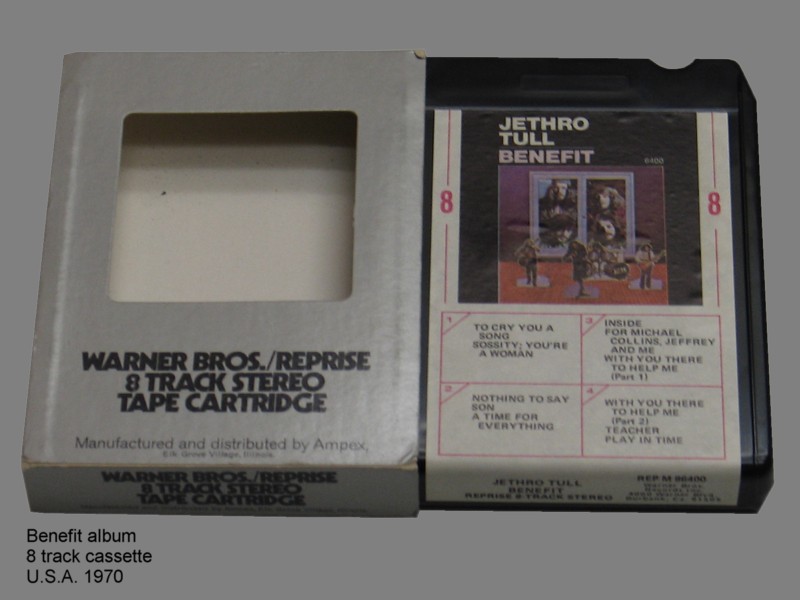 There is no deluxe edition of the album but there is a fine remaster with some essential bonus tracks, and that is well worth a purchase.
I can't remember the origin of, "Singing All Day," at the moment, but I don't believe it was a B side. It's on the compilation album Living In The Past, but I do know it dates from Benefit. Then we get the incredible single, "A Side Witch's Promise," and the balance between folk and rock here is 50/50. The song is just so damned good that the song peaked at #4 in the UK.
Next up is the B side to the, "Inside," single, "Just Trying To Be," which features only Anderson and Evan. It is a short, fairly insignificant piece.
And lastly we have the B side of the, "Witch's Promise," single, "Teacher," which got a lot of airplay here in the US and should be fairly well known to most radio listeners (and with good reason).
Final rating - 4.25 out of 5 stars
The following year came the multi-platinum masterpiece Aqualung, which I will cover next...