Post by Erik Rupp on Feb 27, 2010 18:19:49 GMT -5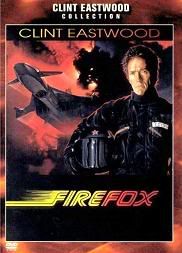 What struck me about Firefox as I watched it for the first time in years was just how much there seemed to be a British influence on the script and the direction. I had the opportunity to watch Tinker, Tailor, Soldier, Spy and Smiley's People on DVD prior to watching Firefox again, and there are a lot of noticeable similarities in style between those landmark British TV mini-series and Firefox.
While the quality of the script for Firefox isn't as good as the scripts for Tinker, Tailor or Smiley's People, it isn't all that far off, either. The scripts for those two landmark mini-series are considered to be two of the best espionage/spy story scripts ever written. (My only complaint about those two mini-series was the direction and editing - they were paced too slowly, although Smiley's People was better on that count.) Firefox, in comparison, is much faster paced and (of course, this
is
a Clint Eastwood movie) much more action packed - but the movie isn't rushed in letting the plot points play out.
Eastwood really stretches here as a director, going not for the action movie atmosphere, but rather more of a deliberately paced espionage movie - a bold move for an actor/director known best for his action movies (at that time). The script might have needed a little more work, but it is more than serviceable and the story works well considering the time period when it was written.
The ending is a very exciting sequence, and it is well handled with good special effects (for the time). It is the payoff that action movie fans will love.
Given the right expectations, Firefox is a very enjoyable movie to watch. More than it is usually given credit for.
The picture quality on the Warner Brothers DVD is more than acceptable, if not quite top notch. Warners has done some excellent work over the years, setting the bar rather high for the picture and sound quality for their home video releases, and Firefox on DVD is a solid release for them.