Post by Erik Rupp on Apr 17, 2010 2:40:50 GMT -5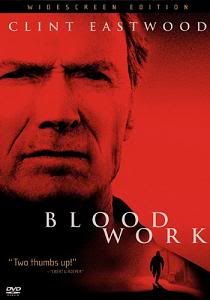 John Wayne. Humphrey Bogart. Clint Eastwood.
Yeah, he's that iconic.
When you look at the careers of all three of those iconic actors their careers are somewhat similar. All three took a few years to hit it big, and all three had long, productive, fairly consistently successful careers. And all three of them occasionally had movies that failed to hit it big at the box office despite the quality of the films.
For Clint Eastwood one of those films would be Blood Work. It came late in his career, and it wasn't the best movie that he had ever been involved in, but it was a darned good movie. It just didn't find an audience in the theaters. That's a shame.
Eastwood plays retired FBI agent Terry McCaleb, an agent retired by a heart condition that ultimately required a heart transplant. His last case, a serial killer known as the Code Killer, went unsolved. The Code Killer would leave messages for McCaleb, and seemed to enjoy the game of cat and mouse that the two of them were playing as it made both of them somewhat famous as the media focused on the killings and the agent trying to solve them.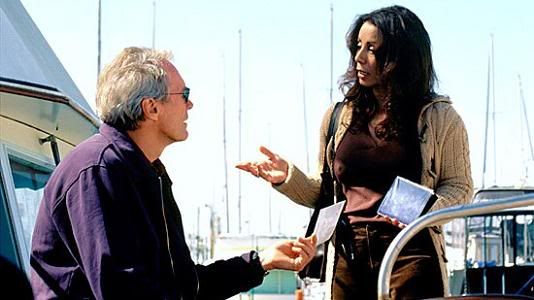 When McCaleb retires he has no intention of ever going back to work, not even as a private investigator. He still has recovering to do. It's at this point that Graciella Rivers comes calling and asks for his help in solving the murder of her sister. She informs McCaleb that the heart that saved his life came from her sister, and this sets wheels in motion that no one can stop. McCaleb, feeling some guilt at how he got the heart that saved his life, sets out to solve the murder. What he finds is a case far more challenging and far more complicated than he ever could have imagined.
There aren't too many huge surprises in Blood Work, but there are several minor turns that are somewhat unexpected. The movie's strengths lie in the well plotted script, the well rounded characters leading the story, and the direction. And the acting. Eastwood always seems to get good performances out of his fellow actors when he directs a film, and Blood Work is no exception. Wanda DeJesus is quite good as Graciella, and Tina Lifford gives a good performance as Detective Winston. Jeff Daniels also does a fine job as McCaleb's friend and neighbor (they both live on boats in the marina).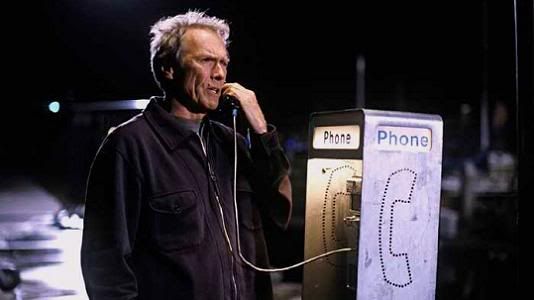 The film is paced very well, never getting bogged down, but taking just enough time to build suspense and give some nice character moments. McCaleb is given a chance to show how determined and dedicated he is, and also just how much he cares about the cases he's working on. It's a fine character, not too far removed from Dirty Harry or Ben Shockley (The Gauntlet) or even Walk Kowalski (Gran Torino). McCaleb is given new twists on the classic Eastwood cop, enough so that he isn't just a clone of the previous cops that Eastwood has played. He's a familiar character, but not so much that he seems like a retread.
As a director Eastwood almost always does a remarkable job given just how quickly he works. His work here again shows his flair and style, and elevates what could otherwise have been a run of the mill murder mystery thriller. The end result is an above average movie that is extremely enjoyable.
Warner Brothers did an excellent job with the DVD for Blood Work. The picture is outstanding. It is clean and clear and has extremely little video noise or edge enhancement (significantly less than most DVD's). This is one of the better looking DVD's that have come out over the last 10 years. The sound quality is also very good, making this a worthy pick for purchase (over a rental).
With the right expectations (this isn't a classic, and it won't supplant Eastwood's best films, but it is very good and very entertaining) watching Blood Work is one heck of a way to enjoy an evening.
4/5