Post by Erik Rupp on May 16, 2010 20:16:45 GMT -5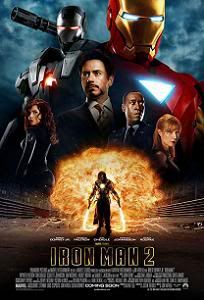 "It's good to be back!"
And it's good to have Robert Downey Jr. back as industrialist and engineering genius, Tony Stark.
The first Iron Man movie from just two years ago was the surprise mega hit of the year. The movie managed to hit all the right notes and achieved what every summer movie shoots for - bit time entertainment with a good, solid story and some well written characters. It was a fun movie that had some great character moments for Downey, and his performance was so perfect for the part that his career was instantly revived. Iron Man showed how the big summer blockbusters
should
be made.
So now we've got Downey back, along with Gwyneth Paltrow as his assistant, Pepper Potts. The two of them have phenomenal chemistry on screen, and their back and forth (and occasionally simultaneous) banter is some of the best in years. There's more than a bit of Tracy/Hepburn in their chemistry.
Also getting more screen time this time out is director Jon Favreau. While he is the director, he's also an actor in the Iron Man movies. Here he plays another of Stark's assistants, Happy Hogan. His character doesn't get a lot to do, but when he does it Favreau shows some real personality. He was the right guy for the role (a similar role to the one he played in Daredevil, as Matt Murdock's law partner, Franklin 'Foggy' Nelson).
New to the mix is Don Cheadle, taking over for the miscast Terence Howard as Lieutenant Colonel James Rhodes, Tony's liason with the military. Cheadle is a big improvement over Howard, and he has better chemistry with Downey than Howard did. Score one for the sequel.
[img src="
i933.photobucket.com/albums/ad172/B5Erik/IronMan2Pepperreview.jpg
"]
Also new to the mix is Scarlett Johansson as another of Stark's employees, Natalie Rushman. As you might have guessed with an Iron Man movie, there is more to this young assistant than meets the eye (made clear when she effortlessly flattens Hogan in a boxing ring as he attempts to give her a lesson at Stark's urging). Johansson's performance is good, although not up to the level of Downey or Paltrow. Even so, as stated, she
is
good and is a welcomed addition to the cast.
As is Mickey Rourke (talk about another case of career revival) as one of the villains of the story, Ivan Vanko. Vanko has an axe to grind with Stark, as Vanko's father co-designed the reactor design that Stark uses to power his Iron Man suit (and to keep himself alive). Vanko's father died penniless and broken, and Vanko is out to show the world what a fraud he believes the Stark family to be. His character is a bit one dimensional, but in a good way. Revenge is all this man has left, and his bitterness is understandable, and his character even earns a bit of sympathy (although just a bit).
The other villain of the story is a rival of Stark's named Justin Hammer. Hammer is basically a Stark wannabe whose own company comes up with weapons that don't work as well as advertised. Latching on to the engineering ability that Vanko has, Hammer has him broken out of prison and puts him to work re-engineering Hammer's own armored weapon suits which are intended to be much like Stark's own Iron Man armor. Between the two of them Stark and Rhodes (and the rest) have their hands more than full.
Unfortunately, the casting of Hammer is the only
major
flaw in the movie. Sam Rockwell plays the part like Dana Carvey trying to impersonate Gary Oldman. It isn't a horrible performance, but he comes across a little too much like a character out of a comedy rather than a serious action movie like Iron Man 2. It isn't a deal breaker by any stretch of the imagination, but it is unfortunate as better casting (like, say, Oldman himself) would have made the movie just a little stronger.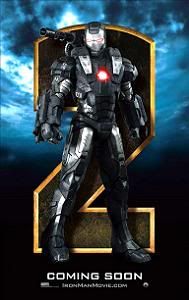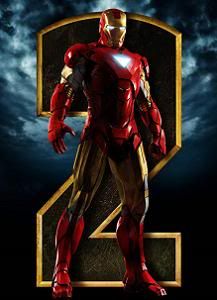 In the midst of all this, as if the story actually needed more details, Stark is dealing with the discovery that the micro reactor which is keeping him alive is, in fact, slowly poisoning him. He is dying and can't find a way to reverse the effect. This leads to a middle section in the film where Tony starts to feel a bit sorry for himself and becomes a fall down drunk. Stark's behavior becomes erratic, leading a prominent U.S. Senator to call for Stark to turn over the Iron Man armor. This does lead to one of the better scenes in the movie as Stark is questioned in a Senate committee hearing, and the scene has some fantastic dialogue.
The aftermath of the scene, though is where the movie starts to lose focus just a little, as if there are so many subplots going on that Favreau and writer Justin Theroux felt that every character needed key scenes of their own to bolster the story. There may be some truth to that, but there isn't a strong sense of flow from one disparate scene to the next as we jump from one subplot to another.
Fortunately, though the middle is less than tightly focused, and a little long, the movie is bookended with some fantastic scenes and that is what saves Iron Man 2. The first and last half hours of the movie are fantastic, and are easily as good as the first movie.
Favreau, who handled most of the scenes in the first movie with style and flair, was challenged a bit when handling the action scenes at the end of that one. While passable, the ending wasn't the grand finale that the movie should have seen. Iron Man 2 shows that Favreau has learned his lesson. This time out we get the finale that the first movie should have had. It's bigger, staged better, and has more action (and is just more entertaining).
Iron Man 2 is a lot of fun. It's another wild roller coaster ride with some great characters and some great actors giving charismatic performances. It hits almost all of the notes right, and is
almost
as good as the first movie (and it does improve on the finale of it's predecessor).
Where I would grade the first Iron Man a 4.5/5, I've got to give Iron Man 2 a...
4/5