Post by Erik Rupp on Sept 6, 2010 12:12:31 GMT -5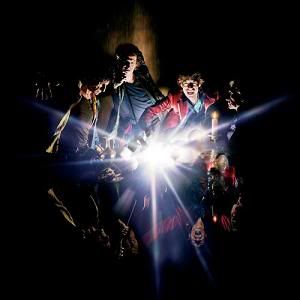 For a band their age the Rolling Stones sounded awfully energetic on their most recent album. You had a group of guys in their early 60's cranking out some Rock and Roll songs with some legitimate grit to them. This wasn't just a band going through the motions (which the Stones had done a few times in the past).
The opening track, "Rough Justice," really set the tone with a raw, powerful performance that really echoed what the Stones had done in the early to mid 70's. Beyond the edge and attitude of the song it's also well written - this is a good track with some solid melodies to go with that attitude.
While the album doesn't maintain that level of energy or grit there are plenty of good songs on display here. "Let Me Down Slow," with it's slight country tinges is an almost Eagle-esqe song, and "It Won't Take Long," is a good mid-tempo rocker in that
almost
laid-back Stones style.
"Rain Fall Down," is a cool late 70's style Stones track that has a great laid-back, funky groove. There's a reason they made this one a single and a video - it's a darned good song! Then there's,
"Back of My Hand," which is an interesting track - a clear homage to their early Blues influences (Robert Johnson, anyone?), this one is hardly original, and it's not the best example of this style, but it's a nice tip of the hat anyway.
Another good rocker is, "Oh, No, Not You Again," which gets back to that more bombastic, high octane Stones sound. This is another really good song that is another album highlight - as is, "Dangerous Beauty," which has that mid-tempo groove that the Stones play so well.
As good as some of the songs are, songs like, "Streets of Love," (mediocre acoustic ballad), "She Saw Me Coming," (mediocre mid-tempo groove rocker), and, "Laugh, I Nearly Died," (a little
too
laid back) just come across like filler. That may have been inevitable with 16 songs on the album, but producer Don Was certainly has the track record to know when to leave certain songs off an album, so the inclusion of some of these tracks is disappointing. Addition by subtraction would have made for a stronger album.
Overall, A Bigger Bang is certainly a good Rolling Stones album, but it does have 2 or 3 songs too many to be consistently good from top to bottom. Still, for a band at this stage of their career this is a very good effort and a solid, solid album. It's well worth picking up for fans of the band.
4/5
- If you're a Stones fan.
3.5/5
- If you're not.