Post by Erik Rupp on Feb 16, 2011 13:18:06 GMT -5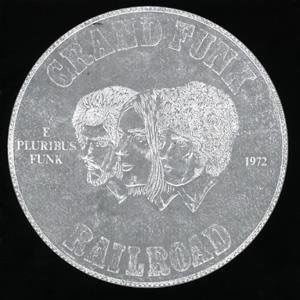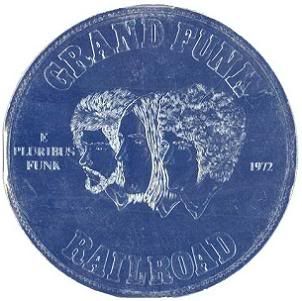 If you get into a, "Time Machine," and go way back to 1972 you'd find that Grand Funk Railroad was among the Rock and Roll elite. They were absolutely huge. They were the first band since the Beatles to play Shea Stadium in New York. They were a musical force to be reckoned with.
Seen through they eyes of someone in 2011 Grand Funk seems almost like an afterthought - a footnote to the 1970's Rock scene. But for about five years this band was one of the most popular Rock groups in America.
Their success started off early with their debut album, On Time, which reached number 27 on the Billboard Top 200 Albums chart. That was followed in quick succession by the self-titled
second
album (also known as the, "Red," album), which reached number 11, and Closer to Home which hit number 6. Survival followed that up by matching the number 6 chart position. By this point the band was huge. They were a major concert draw, and they toured extensively across North America.
It was at this point that they recorded and released what may be their Hard Rock masterpiece, E Pluribus Funk. The energy in the grooves was always present in the previous Funk albums, but not in the way it came across on each and every track on E Pluribus Funk. E Pluribus Funk is the hardest of the Hard Rock that they would release. Sure, one or two songs here or there (particularly from the Red album) were heavier, but no single album would match the power and energy of E Pluribus Funk.
Now, power and energy and, "Edge," will never make up for poor songwriting, so all of that would mean nothing if the album didn't have good songs. E Pluribus Funk has good songs. Very good songs. (There isn't a weak track to be found on the album...)
Stylistically, you can hear the MidWest sound all over the album. It sounds a bit like a combination of the original Alice Cooper Band with Ted Nugent and a hint of MC5. There are also clear influences of bands like Cream, the Jimi Hendrix Experience, Led Zeppelin, and the Rolling Stones to be heard, too, but the most prominent sounds are similar to the music written by the Alice Cooper Band and
early
Ted Nugent.
Also present, although not as prominently as would be the case a year or two later, was the Motown Soul and R&B vocal style that was exremely popular from the mid 60's to the mid to late 70's. Mark Farner and Don Brewer were quite adept at combining straightforward Rock music with R&B/Soul vocal melodies, and very effectively so.
Opening E Pluribus Funk with the Hammond organ powered shuffle of, "Footstompin' Music," is just ever so slightly misleading. It fits in with the album, but only hints at the raw power that would follow. "Footstompin' Music," is a fun, catchy song that could have easily been adapted by the Blues Brothers and played to great effect in the Blues Brothers movie. It has become one of GFR's signature songs, and with good reason.
While much of E Pluribus Funk is dated, at the same time it also has a timeless quality. "People, Let's Stop the War," is stuck in 1972's anti-Viet Nam war era, but it is so well written and played with such conviction that it holds up better than it has any right to - it still sounds
very
good today. Agree or disagree with the politics of the song, it features Mark Farner really starting to let it rip on the album, and the music and vocal melodies are infectious.
Special note should also be made of Mel Schacher's bass playing - not just on this song but on the whole album. He plays like an R&B bass player trying to imitate Black Sabbath's Geezer Butler, which created a style all his own. His performances on E Pluribus Funk are nothing short of spectacular.
And while we're discussing the musical performances on the album Don Brewer's drumming should also be noted. He may be one of the most criminally underrated drummers of the Rock era. His drumming on E Pluribus Funk is phenomenal. Combining the frantic styling of Jimi Hendrix's Mitch Mitchell and Cream's Ginger Baker with the in the pocket groove of the R&B and Funk drummers of the era, Brewer also comes up with a style that is clearly his own. It is a ton of fun to listen to Brewer play such funky yet frantically Rock and Roll drumming like he does on this album. His drumming propels the album and elevates it to a higher level than most other drummers of the era could have.
"Upsetter," is a straightfoward Rock and Roll song, and a great one at that, but the next one, "I Come Tumblin'," is a
monster
of a track. Farner's playing echoes Terrible Ted, and Don Brewer's drumming is explosive, to say the least. The riffing and vocal melodies are excellent, and the quieter middle section sets the table for the song to explode to a finish. This is one of the bands best songs, but also one of their forgotten tracks (unfortunately). Rock and Roll in 1972 didn't come any better than this.
Farner gets political again on the next track, "Save the Land," which features a great vocal from drummer Don Brewer. Brewer may actually be the stronger vocalist of the two (Farner sang a majority of GFR's songs), and this is a great example of just how good he was (and still is) as a singer. "Save the Land," while dated lyrically, still holds up extremely well thanks to the conviction of the band. They play with such passion on the song that any stylistic or lyrical datedness (did I just make up a word there?) can be forgiven and forgotten.
"No Lies," is a spirited mid tempo rocker that again shows Farner's late 60's/early 70's inner flower child when it comes to the lyrics. And yet the song still works well four decades later. Some proto-ZZ Top guitar flourishes here and there also elevate the song. This may be one of the heavier and more distorted guitar tones that Farner used throughout his career, making this something of a standout track for that reason as well.
The album finishes out with the epic, "Loneliness," a song that clocks in at eight minutes and thirty-eight seconds in length. It starts off quietly and slowly builds up to a majestic sound featuring strings and a flute (don't fret, though - the band is still the center of the song). "Loneliness," is a dynamic song that shows the depth and breadth of GFR's abilities as songwriters and performers. There are sections of the song that combine the power trio with progressive music. "Loneliness," was the perfect way to end the album.
The audio production is raw and not at all polished - even, "Loneliness," has a raw feel to it despite the strings - but that raw production perfectly suits the songs. Fans of harder edged Rock will appreciate this album, and fans of GFR in general will enjoy the spirited ride.
E Pluribus Funk is a great album. Largely forgotten, and probably underrated at the time, but a great album well worth rediscovering.
4.5/5