Post by Erik Rupp on Jan 27, 2012 15:02:32 GMT -5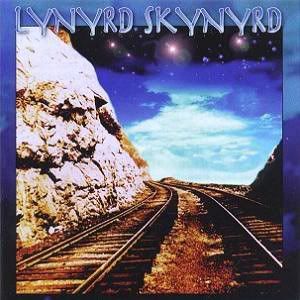 Lynyrd Skynyrd certainly has seen more than their share of adversity. Through it all, though, they've emerged as a viable and strong band.
From the plane crash that took the lives of lead singer Ronnie Van Zant and guitarist Steve Gaines (as well as backing singer Cassie Gaines), to the multiple line-up changes (both before and after the plane crash), to the passing of their great keyboard player, Billy Powell, Lynyrd Skynyrd has lived up to the title of their 1977 studio album, Street Survivors. They truly are survivors.
After a solid return with Lynyrd Skynyrd 1991, they released a couple unspectacular albums that left many doubting the band's ability to live up to their 1970's legacy.
And then Edge of Forever came out in 1999, and it was clear that Synyrd fans had good reason to celebrate - the band was back in top form!
Opening track, "Workin," easily lives up to, and matches up well with, their great 1970's legacy. It's not too far removed from, "Gimme Back My Bullets," or, "Saturday Night Special," and it's as good as either of them. This is a classic Lynyrd Skynyrd song, and it should be played on Classic Rock radio along with the usual Skynyrd tracks you hear on those stations. They could not have opened the album any better - this album sets the tone that let everyone know that Skynyrd was not only back, but that they were back for real.
While, "Full Moon Night," isn't as upbeat or rowdy as it's predecessor, it is darned near as good. This is a somewhat laid back, seriously groovin,' mid-tempo song that still rocks with enough energy and passion to put it among the album's highlights. Singer Jonny Van Zant (younger brother of the band's original vocalist, the late Ronnie Van Zant) and the lead guitar team of Gary Rossington, Rickey Medlocke (from Blackfoot), and Hughie Thomasson all get to shine on this one.
"Preacher Man," ups the tempo and energy a bit without going over the top. This is yet another great song propelled by some almost UFO-esque riffing and some classic Skynyrd vocal melodies. The UFO link doesn't stop at the musical similarities, UFO producer Ron Nevison was the man in the control room for this endeavor, and he did a fine job bringing out the best in the band, with this song being a great example. It's infectious. It's fun. It's everything that Rock and Roll (including Southern Rock) should be.
Just in case anyone wasn't sure, Skynyrd shows their Southern Rock roots remain strong on, "Mean Streets," a song that has the dynamics and melodic style of the first 3 or 4 Skynyrd albums. This one isn't quite as good as the first three songs on the album, but it is still well above average for Southern Rock. It's a solid album cut.
"Tomorrow's Goodbye," is a ballad. A Southern ballad. It's not bad, but it is a little too reminiscent of a Southern take on a Nickelback ballad. Sure, this is before Nickelback became Nickelback, but it's still just a tad generic. It almost seems like an obligatory ballad - like they had to write a ballad or two and include it (them) on the album no matter what. Again, this isn't a bad song, but it's not good enough to keep a lot of listeners from hitting the 'next track' button on the CD player in the car.
Thankfully, the band gets back to business on the next song - the title track. "Edge of Forever," again rocks hard, but not enough to take it into Heavy Metal territory. This is good, hard edged Southern Rock. It has some newer elements for Skynyrd - the feel of the song and the beat of the verse definitely steps it 20 years further down the line from the last Skynyrd album of the 70's. It almost sounds a bit like the riff from Edgar Winter's, "Frankenstein." A bit, anyway. This is rousing, high octane stuff. This is what Skynyrd should be doing in the modern era.
And if you ever wondered what Lynyrd Skynyrd might sound like if they had collaborated with Ritchie Blackmore back in the 70's, check out, "Gone Fishin." This is a slower, funky-ish, mid tempo track with a busy Blackmore-esque riff. And the results make for another darned good song. While not one of the 3 or 4 best songs on the album, it's just below that level and is a solid, solid song that works very well in the context of the album as a whole. By this point it's clear that this is a, "Must have," album for any Skynyrd fan.
Outside writers (Jim Peterik from Survivor and Robert White Johnson) did collaborate with Jonny Van Zant on the next track, and it sounds like it. This is a very melodic mainstream late 90's Rock sounding song with just a hint of Skynyrd's style showing up in the guitars. It's a good song, but one of the lesser tracks on the album.
If you want a, "Money Back Guarantee," you're in luck. OK, you get a song by that title, but if you do like Skynyrd and buy this album you won't want your money back. This song is a bit of a Southern honky tonk boogie, and while the feel is right and there is some fine piano playing from the late Billy Powell, the song just doesn't quite click the way it should. It's decent, but a bit ordinary.
Get it while the gettin's good. "GWTGG," is definitely a better track than the one that came before. It's got more of a spark, more memorable riffs and vocal melodies, and its a lot more fun. With this song Skynyrd gets back on track. This is, again, what Skynyrd should sound like in the modern era. It's not far removed from some of their mid 70's material, but it's got just enough of a modern edge to it that it translates really well into 1999, 2009, or 2012. This is another high energy, entertaining track.
"Rough Around The Edges," is a Southern Rock Power Ballad. It's far better than the typical Power Ballad from the 80's, especially on the lead guitar front, but it's also a very well written track. THIS is the type of ballad that Skynyrd writes and performs well. It is a dynamic, melodic piece but it still has some power and vitality. Unlike, "Tomorrow's Goodbye," this one isn't skip button inducing.
The album finishes up with another Sourthern Rock boogie in the form of, "FLA," a high energy, uptempo song that brings the album to a close in high flying style. This is more good stuff.
There is no doubt that the boys in the band took the making of Edge of Forever very seriously. They upped the ante in both the songwriting and their performances. This is a first rate Skynyrd album. Ron Nevison didn't impose his 80's Pop/Rock production style on the album, he helped the band find their roots in a 1999 context instead. The mix is solid - the album sounds as good or better than anything they had done previously when it comes to the overall mix, guitar tones, drum sounds, etc.
Bottom line? Most Skynyrd fans will find a lot to like about this album. Without a doubt, this is Lynyrd Skynyrd's finest album since the 70's.
4.25/5