Post by Erik Rupp on Feb 16, 2013 18:03:36 GMT -5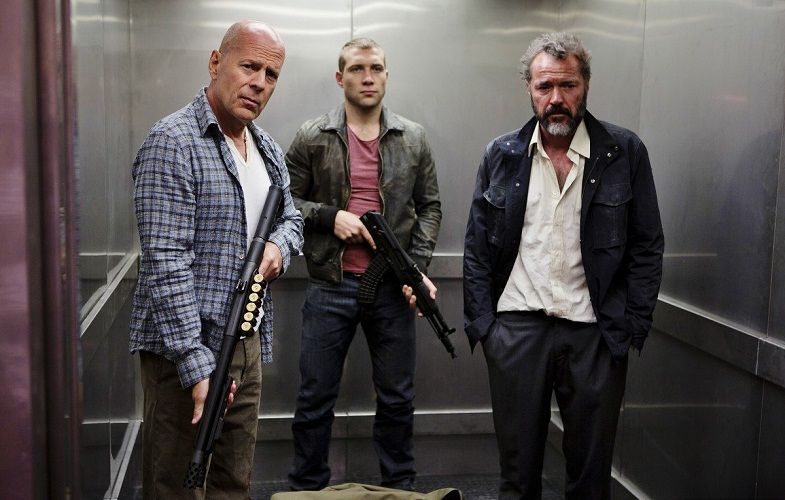 With some people claiming that this would be a good day for the franchise to finally Die Hard, one has to wonder - is the movie really that bad?
The short answer is, "No."
The longer answer is, "Not really, but..."
For all it's faults and flaws A Good Day To Die Hard still has a lot going for it. For one thing, it's got Bruce Willis as John McClane, one of the more likeable action movie stars playing one of the more likeable action movie heroes. For another thing it's got some fantastic action sequences. But is that
all
it's got going for it? Ehhhhhhhhhh... Sort of.
Yeah, the setting in Russia gives the franchise something new, but it also creates something that doesn't fit in the Die Hard style - the fish out of water story. McClane doesn't speak the language, and he can't go to the local authorities for help (usually how this works is the local authorities think McClane's an idiot or just in over his head, until his predictions turn out to be right and then they go to him for help). Further taking the movie out of the usual Die Hard scenario is the fact that John is just along for the ride. He doesn't really know what's going on, he doesn't have a plan, and he's deffering to his son for expertise and guidance. John McClane is reduced to sidekick status in a lot of scenes. Now, he's one wisecracking, smartass sidekick, but a sidekick all the same.
Still, the action scenes are good (really good in a couple of cases) and movie moves along at a breakneck pace, so it never gets boring. And John McClane is still a likeable action hero and he still kicks ass.
It just seems like this really isn't a Die Hard movie. It's about Russian politics and organized crime, and even involves Chernobyl for crying out loud! Somehow, even though all the other Die Hard movies adapted other scripts or novels for their stories, this is the one that seems like it was originally supposed to be something other than a Die Hard movie.
Aside from script issues that not only include elements that don't feel like a Die Hard movie, you've got a director hell bent on using the shaky cam for way too many shots. It's a case of style over substance with director John Moore. There are script issues, directorial issues (when not dealing with the action scenes), and that's more than a little disappointing.
But John McClane still kicks ass, and for a lot of people that will be enough. Willis does what he can with the dialogue given to him and there's nothing terribly bad in the movie, it's just got a lot of one dimensional characters and undeveloped relationships.
This one is good enough to rate a
3.5/5
.
Hopefully the series will Die Hard enough for them to come full circle for a sixth and final Die Hard movie set in a single building. Let McClane be a detective and investigate the bad guys while he's busy killing them next time. We can only hope.