Post by Erik Rupp on Jun 23, 2013 22:27:12 GMT -5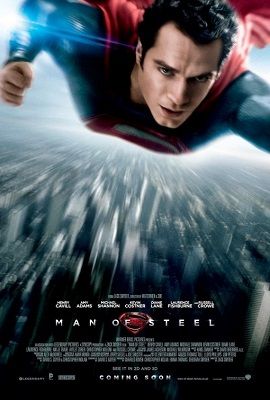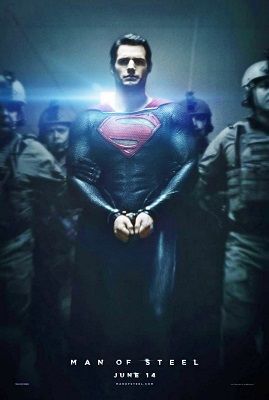 Superman Begins. Again.
After the 2006 reboot/sequel (to Superman II, and ignoring III and IV) Warner Brothers got cold feet when it came to continuing the Superman franchise under director Bryan (X-Men, The Usual Suspects) Singer and new Superman, Brandon Routh.
Despite a reverence for the Richard Donner Superman film (and it's sequel, started, but not completed by him), Superman Returns had some serious flaws. Superman as deadbeat dad was one of them. And despite it's relative success at the box office, Warners wanted the blockbuster (aka Batman Begins) rather than just a fairly successful film. So they rejected screenplay treatment after screenplay treatment until they parted ways with Singer and turned the sequel into a full on reboot.
In Singer's place they hired Zack Snyder of 300 fame, and in Routh's place they hired Henry Cavill.
Did all the changes and rebooting make for a better movie?
Yes and no.
Literally, yes and no.
For the first half of the movie we got a very good Superman origin story, arguably better than the one in Richard Donner's 1978 movie. But in the second half the movie shifts, and becomes a Michael Bay movie. No, check that - it's beyond a Michael Bay movie in the second half. Bay would have been more subtle and restrained than Snyder was here.
Kevin Costner does a great job as Jonathan Kent, Clark Kent's adopted father, and Diane Lane is equally good as Martha Kent, Clark's adopted mother. Most of the scenes back in Smallville with the Kent family are told in effective flashbacks, and the movie builds slowly, but entertainingly.
And then all hell breaks loose when General Zod from Krypton shows up. He has a plan to rebuild Krypton right here on Earth, never mind that doing so means wiping out seven billion people. Of course, Kal El/Clark/Superman can't let that happen, so the battle begins. And that's pretty much how the movie ends - thirty or forty minutes of battle scenes and mass destruction. Snyder seems to have made it his goal to out Avengers the Avengers, and in sheer spectacle of destruction and chaos he may have succeeded. But when it comes to a truly entertaining movie, the second half just becomes big, loud, and frantic. And almost boring. How many shots of Super punches driving one of these super powered beings through buildings, knocking some of them down, are really necessary? And how many does it take before the movie becomes boring? Man Of Steel pushes it to that point, and maybe beyond.
Man Of Steel is largely humorless. Where The Avengers (and all Marvel movies) had a lot of fun and humor incorporated into the character development and action, Man Of Steel is steely and serious. It's not nearly as much fun as The Avengers or Iron Man (or Iron Man 2, for that matter), or Captain America, or Thor. How much of this was due to Co-Executive Producer Christopher (The Dark Knight) Nolan and how much of that was due to Snyder may come out in years to come, but for now the big thing is that Man Of Steel is BIG, but not big entertainment.
It's OK. It's a decent superhero movie, but it's not one of the best. It's not in a league with the Marvel movies or the X-Men movies or the original Spider-Man trilogy, and it's certainly not in the same league as Nolan's Batman movies. It had a shot to be among the best in the genre, though. It came close for a while, but then Snyder went overboard on the massive action at the end, and lost the chance for greatness. Or even for very goodness.
It's worth watching if you like superhero movies, but if you're on the fence with those things and aren't a fan of big, loud action movies then you may want to sit this one out.
3.25/5