Post by Erik Rupp on Oct 15, 2009 12:10:29 GMT -5
UFO
- Walk On Water (1995)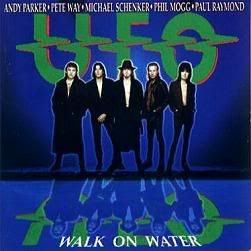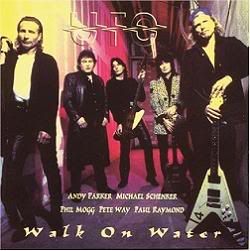 After years of fragmentation UFO finally got Michael Schenker to return to the group in 1994. The result was
Walk On Water
, one of the finest UFO albums ever recorded.
The album picks right up where the classic
Lights Out
line-up left off in 1979. "Self Made Man" and "Darker Days" both feature crunchy heavy riffs and "dark" melodies, and are new(er) classic UFO songs. "Pushed To The Limit" is a top-notch uptempo rocker with a driving beat and some great vocals from Phil Mogg.
The rest of the album is spectacular Hard Rock with a lot of melody. Often laced with acoustic guitar for texture, songs like "Stopped By A Bullet," "Venus," "Knock, Knock," and "Running On Empty" show a more mature version of UFO that still rocks. In fact, that is what makes this album so special; the band treats the listener with respect and doesn't just put out a "paint by numbers" Hard Rock album. Walk On Water, while definitely following in the footsteps of their classic 70's albums, is a big step forward. It's an album recorded by an older, wiser, more experienced band, and that life experience is reflected in both the music and the lyrics on Walk On Water.
The band's performances are all spectactular. It's hard to believe that this line-up (Andy Parker, Drums; Pete Way, Bass; Paul Raymond, keyboards/rhythm guitar; Michael Schenker, lead guitar; and Phil Mogg, vocals) hadn't played together for 16 years before recording this album, but that's how long it had been. They sound like a band coming off more than a decade of uninterrupted recording and touring. The chemistry and musicianship is that tight.
Ron Nevison's production is also quite good, as the album is arguably the best
sounding
album in the entire UFO catalog. Nevison's work in the 80's was often thin and overprocessed, but not here. The sound is crisp, clean, and
full
.
In the end, Walk On Water is a must for any UFO fan, and should be in the collection of any fan of 1970's & 1980's Hard Rock.
4.75/5